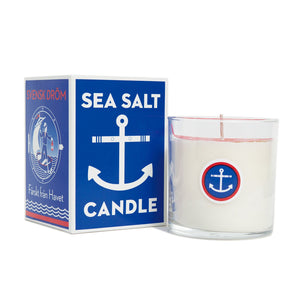 Fresh from the sea to light up your day (and night) comes the Sea Salt Candle. Locally hand poured in Upstate New York, this incredible candle features a GMO-free soy wax base and sturdy cotton wick, for an extra clean and beautiful burn.
Enjoy 80 hours of our signature sea salt scent: crisp, salty, ocean air - just like a day at the beach!
Great Products!
Excellent hand cream, a little goes a long way and smells wonderful. Same goes for the liquid hand soap. Love the candles too!
L'odeur, parfum exceptionnel!
Ce sont des produits que je connais déjà et je me régale juste à les sentir, délicieux!