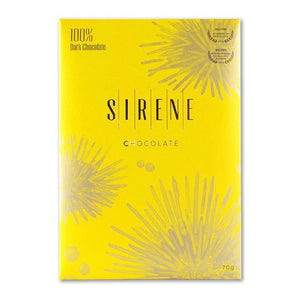 Award winning pure bean to bar chocolate with no sugar / no flavouring, nothing to dilute the taste of these beans from Costa Esmeraldas in Ecuador.
70g
Amazing chocolate 🍫 I love.. delicious well made with real organic cacao
Sweet
I like the addition of the Cordy ceps and amino acid profile love it in my coffee
Creamy, non-bitter
Very smooth and creamy bar. It may be a good one to try if you're willing to give 100% cacao a try. Also glad to be supporting a Canadian business.